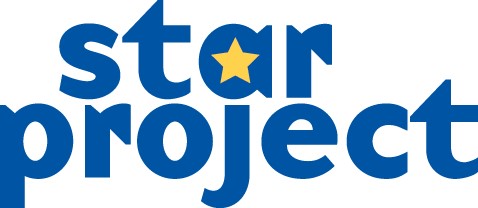 Leah Harkey, STAR Project, Paisley
"A Scotland where we value our communities and volunteers."
What a wonderful sentiment! Everyone is part of a community in some capacity, and whether we know it or not, we engage with volunteers and their daily work. Who wouldn't want to support the development of communities and volunteer work? Indeed, no one would disapprove of a Scotland that values communities and volunteers… right?
Then, why must this be a policy briefing put forward by the Poverty Alliance?
This policy briefing calls for the Scottish Government to introduce fair and sustainable three years or more funding for the third sector. The third sector is crucial to developing the thousands of communities across Scotland. Organisations like the STAR Project, where I work, toil tirelessly to provide essential services to our community to help build resilience and improve the health and wellbeing of our community members.
We are so grateful for the volunteers who give their time and energy to help support their communities. In the last year alone 55 Volunteers have collectively given an astonishing 4,361 hours or 623 working days of their time to STAR Project. Many of our volunteers first came to STAR Project to use our services. After experiencing STAR's welcoming ethos and impact firsthand, they offered their skills to help. It's cyclical - we support our community so our community can support us to continue supporting others. It is a beautiful system that has helped thousands of individuals over our 24 years of operating.
Sadly, it is not self-sustaining. We need continual financial support from numerous funding bodies to continue delivering our supports. Supports which are preventative in nature, allow early intervention and build resilience. The costs to successfully run an organisation like STAR Project are paltry in comparison to what the future costs would be for statutory services to step in.
Nevertheless, to us these costs are large but vital. If there is a need in the community, we must provide it and we need proper funding to be able to do that. It is a community development organisation's responsibility to be responsive, not reactive – we cannot continue to do that on small pots of limited funding.
The value of supporting communities and volunteers is undeniable. I see it every day I walk through STAR's doors. I see it in our Drop-In, where smiles and laughter erupt over warm cups of tea and tasty chocolate biscuits. Our community members are making connections with each other and becoming less isolated.
I see it in the workshops run by and for our community members, like our resident crochet expert teaching others her incredible talent. Our community members are learning new things and sharing skills.
I see it in Pantry Plus, which has become more and more successful thanks in part to our abundance of volunteers who help it run so smoothly. Our community members are building resilience through dignified supports tailored to their needs, upskilling and access to affordable food and essentials.
I see it in my 1-1 support meetings where the gratitude and relief on people's faces genuinely make this job feel so rewarding. Our community members are seeking out support to help improve their wellbeing and personal situations.
A community that is filled with confident, resilient, supported individuals - does that not sound like something we should value? Strive for? Our person-centred approach allows us to support our community in a way that delivers long-lasting positive social outcomes, building safer, more connected and resilient communities in Renfrewshire.
What more must we do to show that places like STAR Project and other embedded third-sector organisations are doing some of the most incredible work to support and develop our communities? We need long-term, sustainable funding to continue to deliver for our communities so that volunteers can continue to be a part of that.
The cost of living continues to rise, but we're rising too! We are fearless, we are playful and we are here – and we will continue to be here, but there needs to be an acknowledgement of what we do, how we do it and a commitment to appropriately funding us so we can continue to support our communities in a way that's right for them!