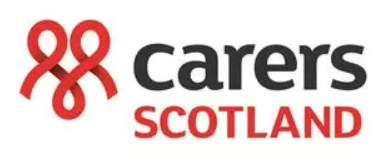 Every day hundreds of people in Scotland will receive a call to tell them that a family member has taken ill.  After the sudden shock, over the coming days and weeks, they'll try to come to terms with a new reality.  They're going to need help to live at home:  to get up and dressed, to bathe, to get around, or to be emotionally supported or kept safe. When asking what help is available, they are often told it is limited.  For the vast majority of people, there is no choice but to care.
Sudden illness is one example. It could just as easily be needs growing from older age or a degenerative condition, a terminal diagnosis, an accident or a much-anticipated child being born with a disability.
But at these critical times, there is an insufficient safety net available that protects carers from beginning the fall into poverty and/or poor health.
Whilst nearly 1 in 7 people in Scotland are unpaid carers, saving the Scottish economy an astonishing £13.1 billion every year[1], the reality is far from being valued and supported with a secure safety net - too many live in poverty simply because they care, struggling to afford even essentials.
The main benefit to support carers, Carer's Allowance (with an extra Carers Allowance Supplement in Scotland) is worth just £87.15 per week[2] - or £2.49 per hour for a minimum of 35 hours a week. For the many thousands who care 24/7 this is just 50p per hour. Only around 1 in 10 carers actually meet the complex criteria to receive the benefit at all, leaving the vast majority of carers with no financial support for caring.
With such low levels of support from the benefits system, it is little wonder that carers are more likely to be in poverty than non-carers (29% v 20%)[3].
State of Caring 2022 revealed shocking statistics with over a quarter of carers (26%) struggling to make ends meet, cutting back on basic essentials and, for those on lowest incomes,[4] 40% were cutting back on food and heat.
And for many carers, any opportunity to increase their income through paid employment is difficult if not impossible.  The low level of support from Carer's Allowance and the complexity of its rules means that, even for those who qualify, trying to augment with earnings from employment can be difficult. The rules work against them.  Carers can earn only 13 hours at the minimum wage before losing all of their entitlement to Carer's Allowance – every single penny. And that assumes that flexible social care support will be available to provide replacement care should a carer wish to be in paid work.
This explains why Scotland's 270,000 carers who in paid work are less likely to work full-time (34% v 47%) and more likely to be in part-time work (16% v 12%) than non-carers. Whilst employment itself is often no protection from poverty for unpaid carers, loss of employment or reduction in hours not only affects carers' financial security today but also well into the future, with reduced retirement incomes and long-term poverty into older age.
.
Despite the considerable challenges in public funding, we have an opportunity to think ahead and be creative in developing policies to prevent and reduce poverty, particularly in building a minimum income guarantee, new carer benefits and the national care service.
But these will not work in isolation.  A carer cannot work if services (or indeed employers) are not flexible enough, a minimum income guarantee will not allow a dignified life if it does not consider the extra costs of caring and disability and carer benefits will not reduce poverty if they are overly complex, too restrictive and of insufficient value.
Simply put, to tackle carer poverty, we need radical change with a new cross political party and cross sector approach to deliver a better quality of life for carers with improved incomes and good health and wellbeing.
[1] National Care Service Bill, Financial Memorandum
[2] Carers in Scotland in receipt of Carer's Allowance (worth £76.75 a week) also receive a twice per year lump sum called Carer's Allowance Supplement (worth £541 per annum).  Taken together this delivers an annual income of £4532 (equivalent to £87.15 per week)
[3] Note: All statistics on poverty rates and employment, unless otherwise stated, are from Poverty in the UK 2023, Joseph Rowntree Foundation and DWP Family Resources Survey 2021/22
[4] (living on £1,000 per month or less including those in receipt of Carer's Allowance)