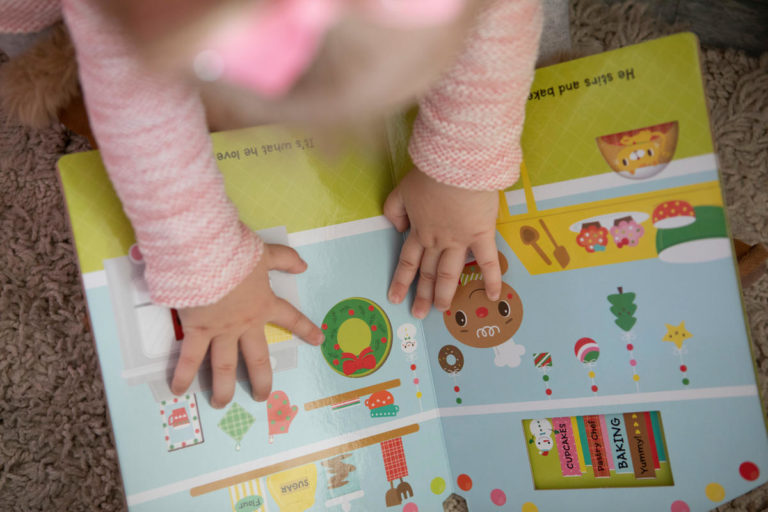 Monday 6 June 2022: 10am – 1pm  Scotland is a country where compassion is strong, but where child poverty is an ongoing injustice that we have to end together. Best Start, Bright Future, the Scottish Government's Tackling Child Poverty Delivery Plan, was published at the end of March. It's designed to help create the change we need to … Read more
Rights in Action launch event 
10 March 2022 12.30pm - 1.15pm
Inadequate standards of living, poor provision of basic goods and services, discrimination and social exclusion are all features of poverty in this country. They are also violations of the human rights that our government has promised to respect, protect and uphold.
Community organisations, charities and activists are working across Scotland to loosen the grip of poverty. Rights In Action will work with communities to add human rights to their collective power.
During this event we will hear from people with experience of poverty and community organisations about why Human Rights matter to them and how they could help us in our anti-poverty work.
We will run through our plans for this project and let you know how to get involved.
You can register for the event here: https://www.eventbrite.co.uk/e/rights-in-action-launch-event-tickets-275807105477
If you have any questions about this event please email: lydia.murphy@povertyalliance.org
Poverty Alliance Annual General Meeting 
26 November 2021 9.30am - 12noon
This year's Poverty Alliance AGM will include a session to allow members to reflect and learn from recent campaigns work around social security. Over the last year there has been a concerted campaign by organisations across Scotland and the UK to keep the £20 uplift to Universal Credit. There is much to learn from this campaign regarding how we bring together our network, including people with direct experience of the system, to make the case for the social security system we need.   
To lead this discussion, we are delighted to have Emma Revie, Chief Executive of the Trussell Trust and Dr Miatta Fahnbulleh, Chief Executive of the New Economics Foundation. They will talk about what we can learn from the Keep the Lifeline campaign and what this means for campaigning the social security system in the future.  
There will also be time for Poverty Alliance members to share their own experiences and priorities in workshops. When you have registered for the AGM, we will contact you to ask for your workshop preferences.    
All members who wish to register should contact sinead.howell@povertyalliance.org for more information.
Agenda 
09.30 Welcome and Introductions  
Peter Kelly, Director, the Poverty Alliance 
09.35 Cutting the Lifeline: Learning for the Future  
Emma Revie, Chief Executive, The Trussell Trust 
Miatta Fahnbulleh, Chief Executive, New Economics Foundation   
 10:15 Working Together: Our priorities? 
Three workshop exploring aspects of how we can work together to make a stronger case for a decent social security system:   
Making the argument: Although there are signs of growing public support for a strong social safety net, there is still much work to do to win hearts and minds for more ambitious action on social security to help tackle poverty. Despite the experience of the last 18 months, when our social security system was crucial, more needs to be done to build support.  How can members of the Poverty Alliance help make that case in their own work and activity?  
Communities together: grassroots organisations and people on the sharp end of social security can play a critical role in creating support for a decent social security system. Whether in speaking out publicly or providing critical frontline support, the role of groups, organisations and individuals are vital in demonstrating the need for social security. This workshop will explore what more the Poverty Alliance can do to support communities to come together to take action.'  
Using our powers: The Scottish Parliament and Government now has important powers over social security. It has used these to enhance Carers Allowance, introduce the new Scottish Child Payment, and will see new the Adult Disability Assistance introduced next year. How can Poverty Alliance members help win political support for building on these important steps to create a more adequate Scottish social security system, based around a Minimum Income Guarantee?  
 11.15 Break 
 11.30 Poverty Alliance AGM 
Papers for the AGM will be sent in advance to all members. 
 12noon Close
All members who wish to register should contact sinead.howell@povertyalliance.org for more information.
---
Challenge Poverty Week Lecture 2021
5 October 2021, 6.30pm-7.45pm
The Poverty Alliance and the Scottish Poverty and Inequality Research Unit (SPIRU) at Glasgow Caledonian University are delighted that Baroness Ruth Lister will deliver this year's Challenge Poverty lecture.
Across a distinguished career as a campaigner and academic Professor Lister has explored how we understand and conceive poverty, and how these understandings impact both the experience of poverty and our responses to it. Recurring themes in her work include the connection between poverty and human rights; the differential experiences of poverty; discourses of poverty, in particular the experience of 'othering'.
For the Challenge Poverty Lecture 2021 Professor Lister will explore these themes and what they mean for addressing poverty in Scotland during and after the pandemic.
You can watch the lecture here. 
---
Poverty Awareness Training
This half-day course is designed for people who would like to have a better understanding of poverty issues and want to identify ways in which they could engage more effectively with individuals and communities facing poverty and social exclusion.
Poverty Awareness Training is delivered by experienced Poverty Alliance fieldworkers who will draw on their in-depth knowledge and direct experience of working with individuals and groups who are experiencing poverty.
At the end of this half-day course participants will;
Have an understanding of the nature, roots and causes of poverty and what poverty means to those experiencing it. Examples will be drawn from our experiences on tackling poverty.
Have an understanding of the relationship between inequality and poverty for example how it interacts with protected characteristics.
Be aware of ways in which common prejudices and stereotypes can lead to discrimination and the unfair treatment of people experiencing poverty.
Have identified changes and improvements which can be made to work practices to improve service delivery.
To commission the training or for more information please contact admin@povertyalliance.org