In a just and compassionate Scotland, everyone would be able to access affordable, sustainable bus travel.
But too many people are prevented from getting on board - simply because they don't have enough the money to pay unaffordable fares.
For people on low incomes, unaffordable buses restrict their freedom, lessen their opportunities, and badly impact their health and wellbeing.
People are too-often forced into heart-breaking choices - between paying an essential bill or visiting a loved one in hospital, or between buying food or buying a bus ticket to a job interview. People can become locked away from those human connections that are important to us all.
Public transport is key to easing the financial pressures on low-income households, unlocking opportunities, and bringing us together.
We can get Everyone Aboard, by providing free bus travel to those people on the lowest incomes - everyone receiving Universal Credit and other social security benefits, all young people under 25, and to people in the asylum system.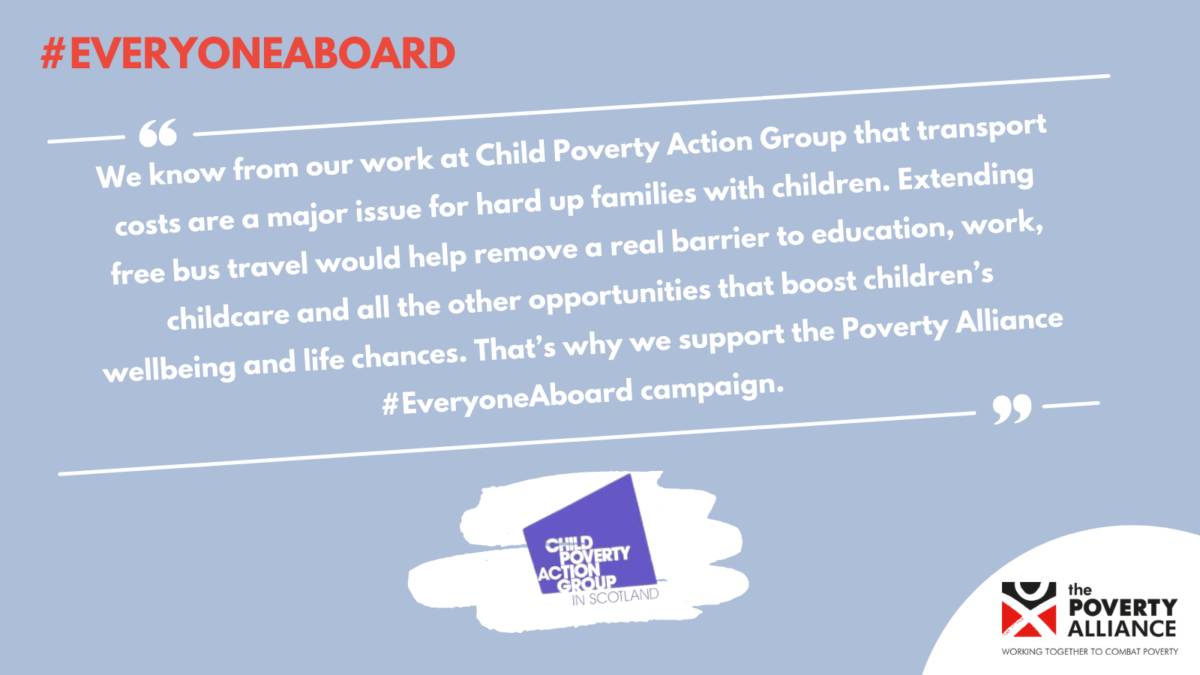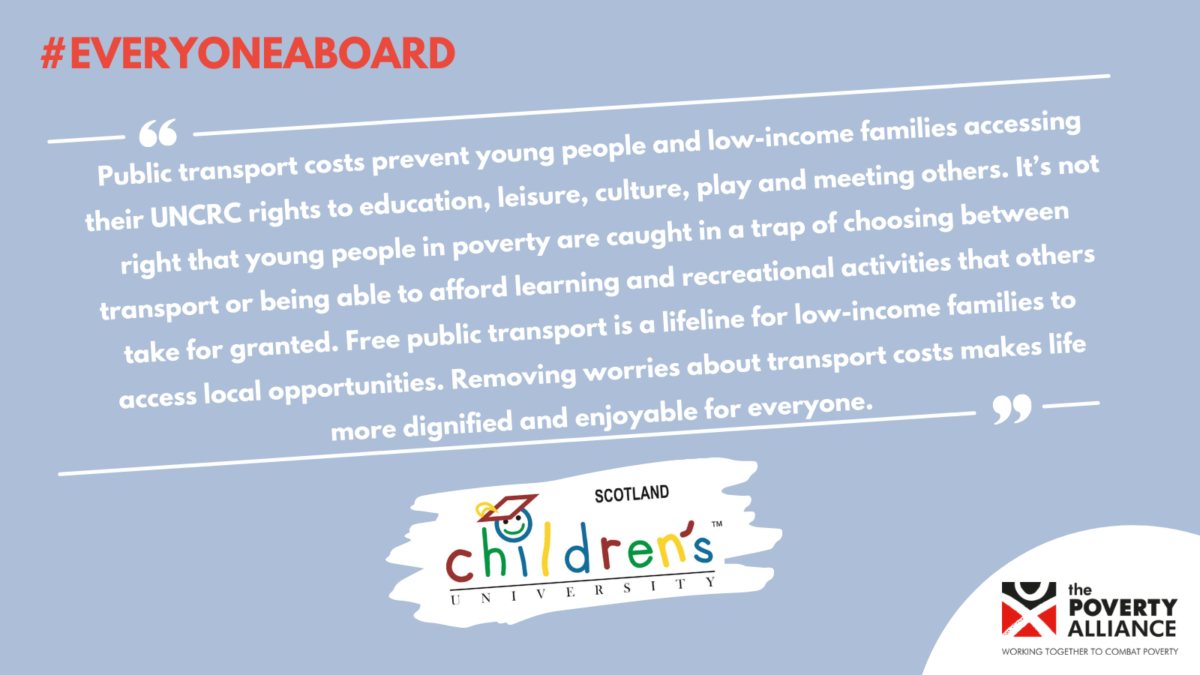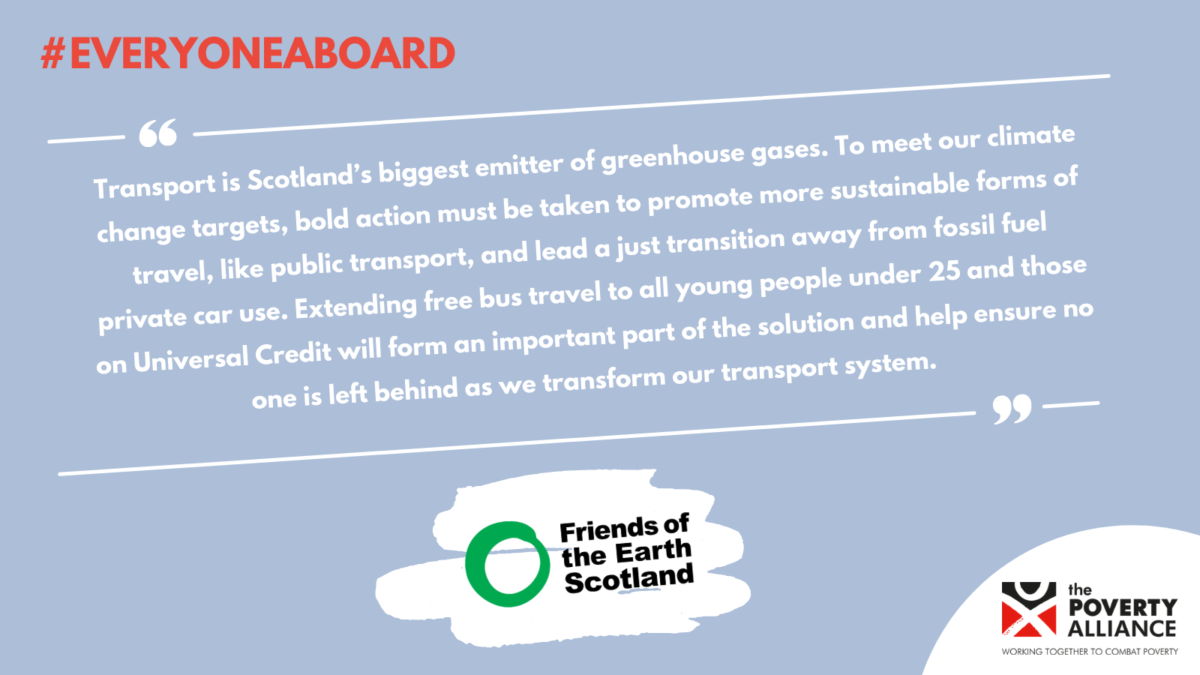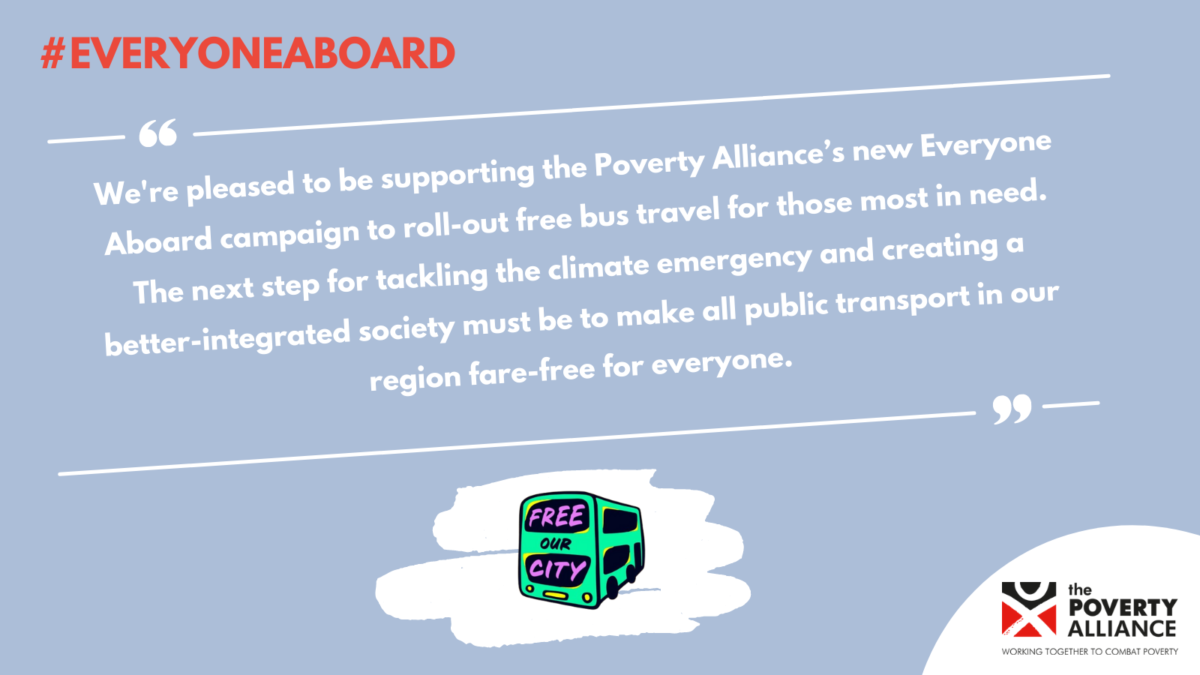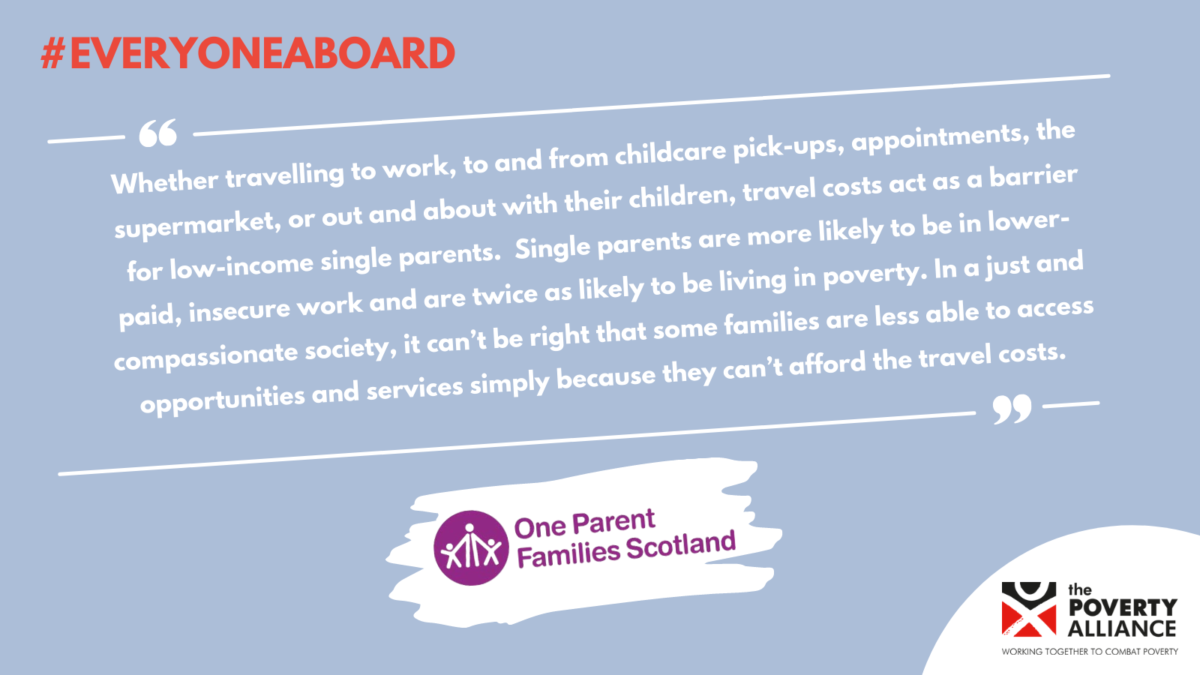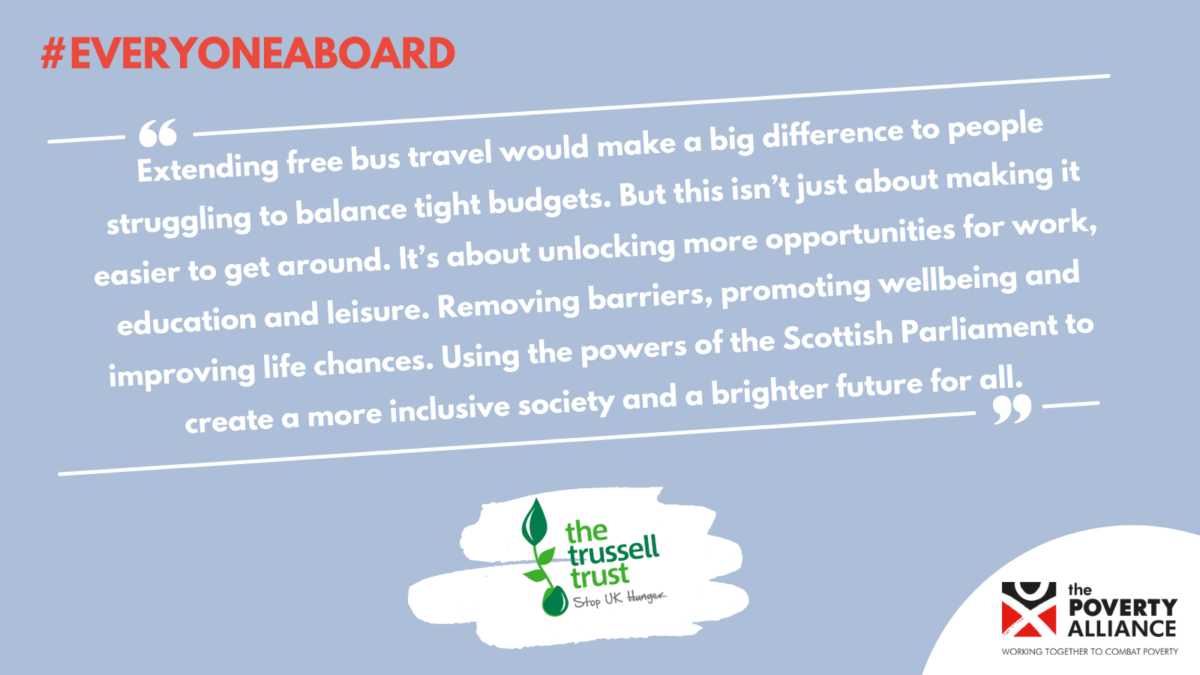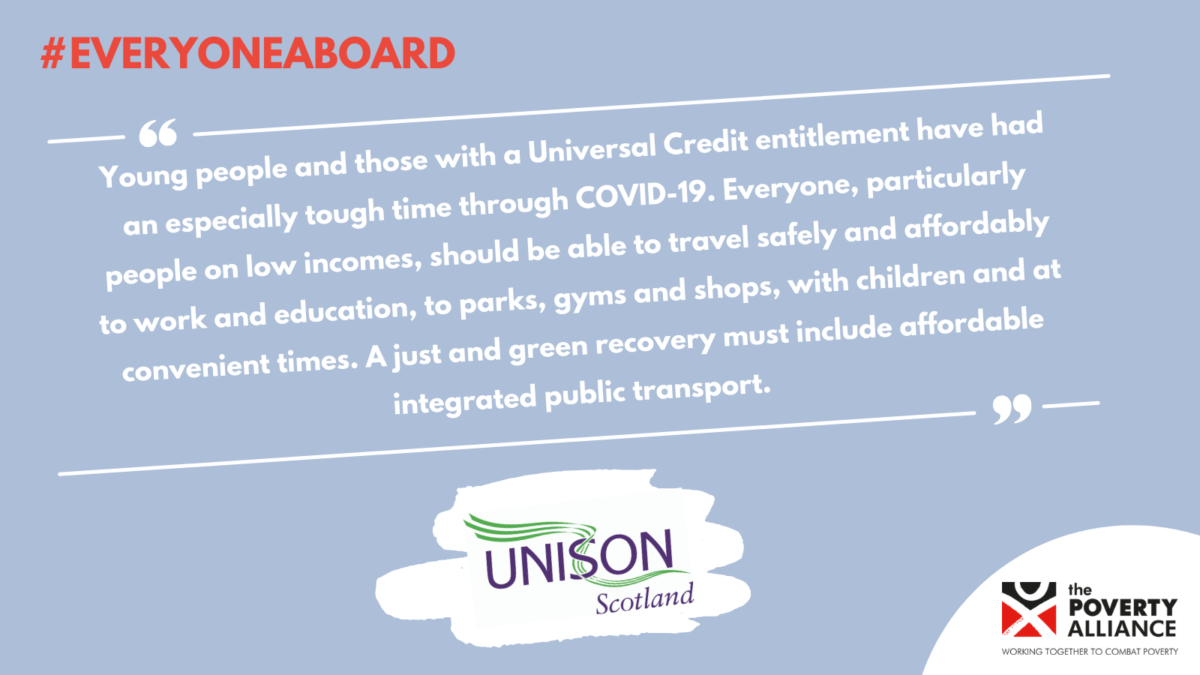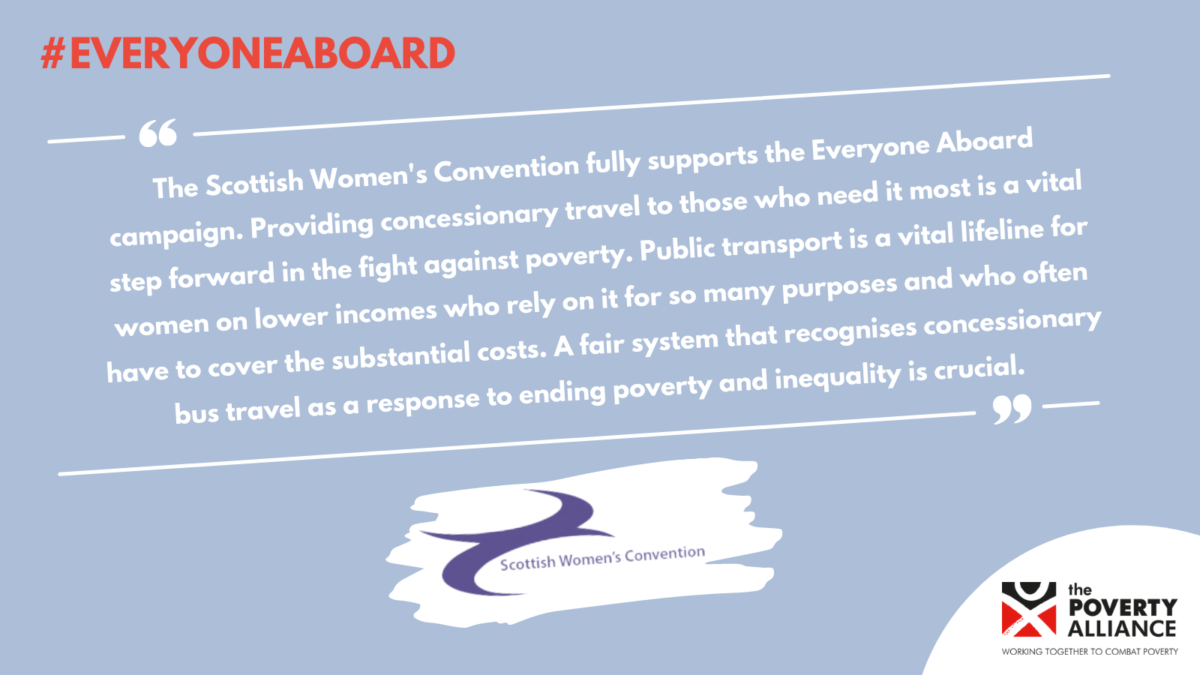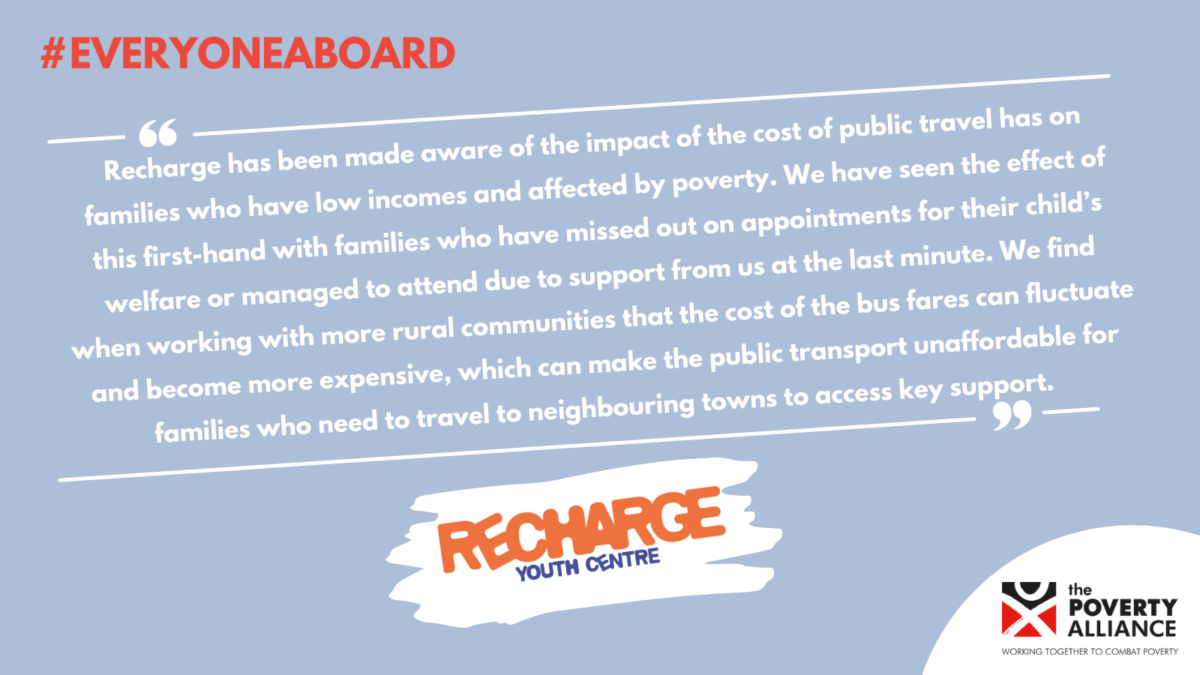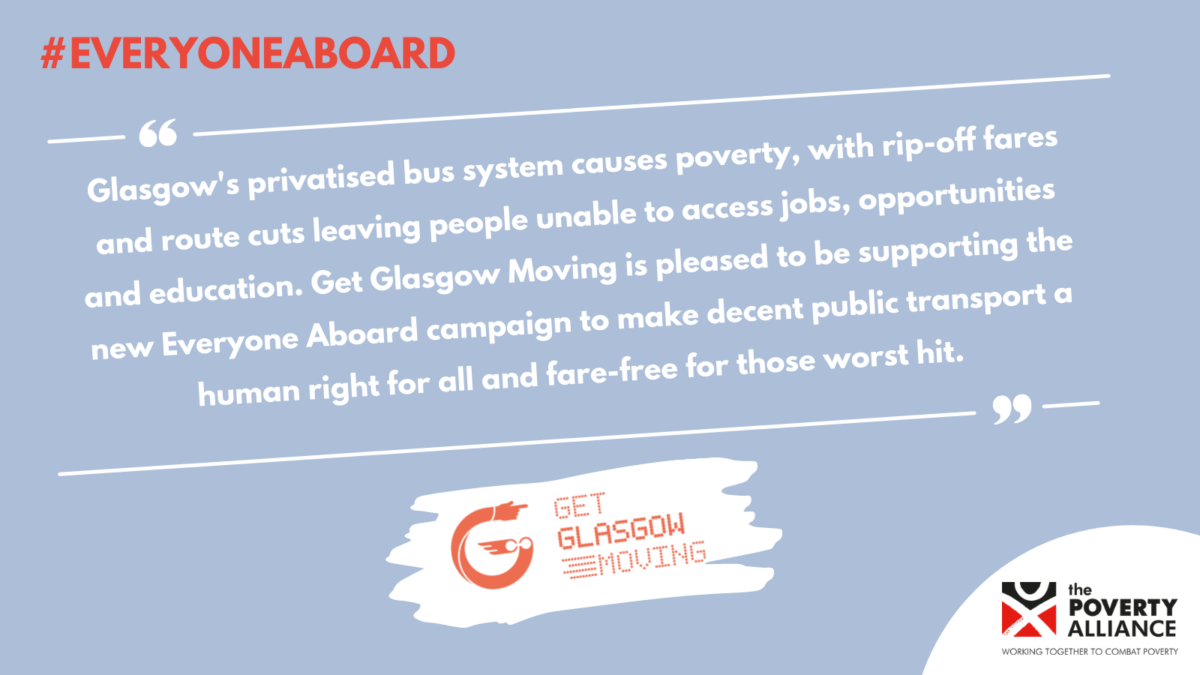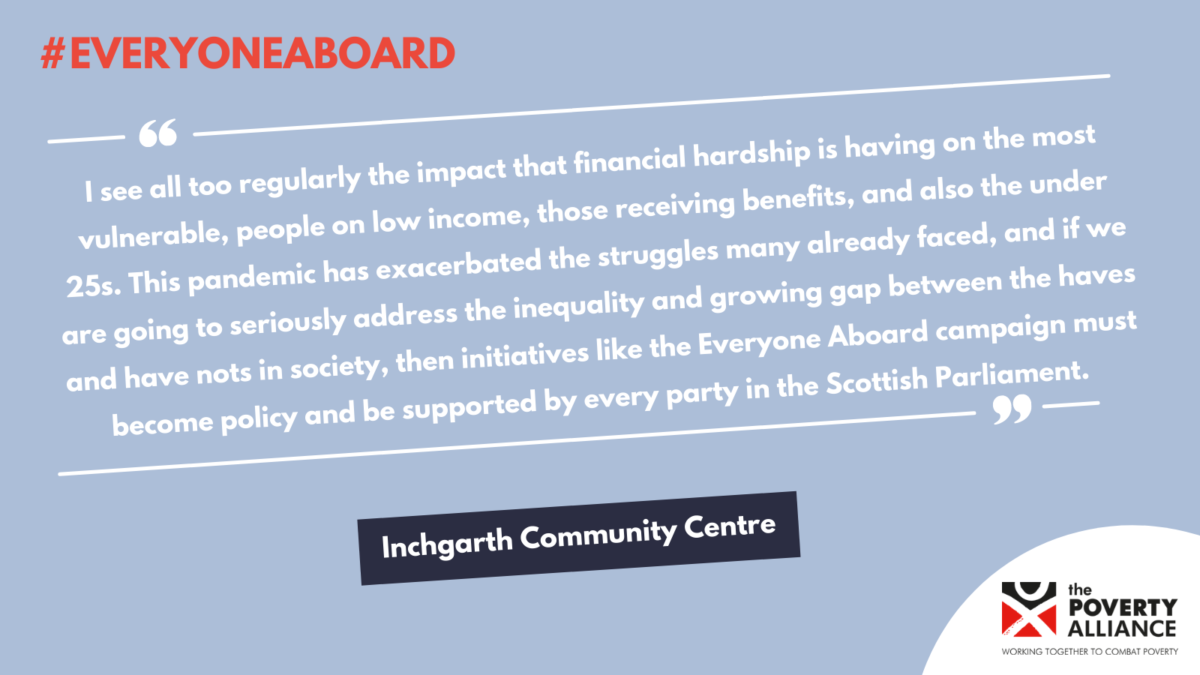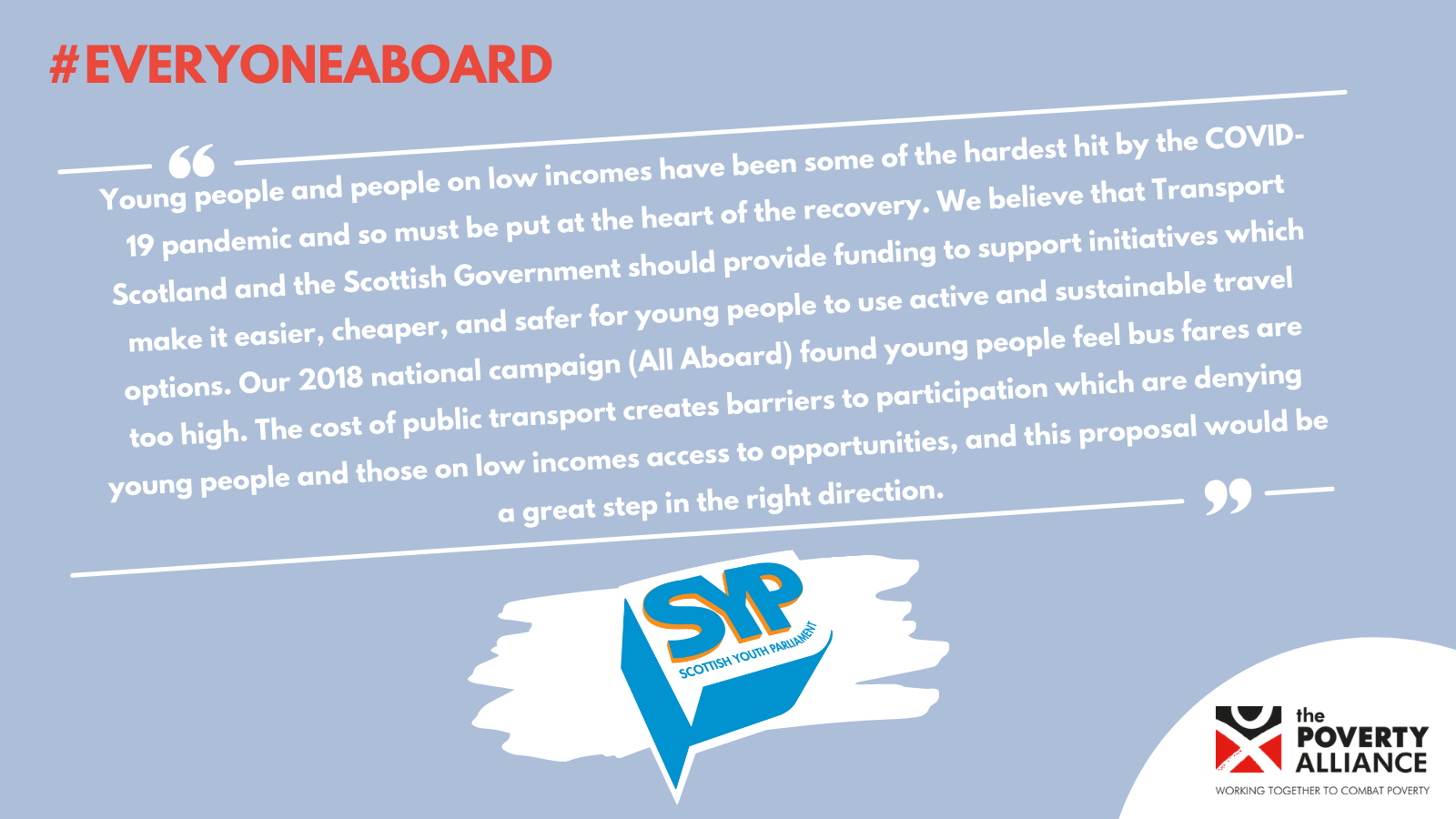 Mollie McGoran MSYP explains why the Scottish Youth Parliament support the #EveryoneAboard campaign to extend free bus travel to under 25s and those on low-income benefits Hi! My name is Mollie McGoran! I'm a Member of the Scottish Youth Parliament representing Caithness, Sutherland and Ross and I am also the Convener of the Transport, … Read more
Read More