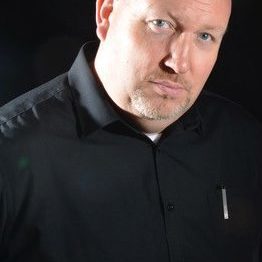 Andy Sharp
Employer Learning Officer
Andy has over 30 years' experience working in Education primarily as a University Lecturer, and recently supporting children with Additional Support Needs in Secondary School. His journey in education began in 1992 helping facilitate organisational development projects and subsequently, becoming a lecturer specialising in leadership, organisational behaviour and strategy.  Following this, as the first Business Analyst in Scottish Policing, Andy spent four years undertaking futures research, before moving on to Leadership Development. It was here that he acquired practitioner qualification with the Myers Briggs Type Indicator, coordinating the Police Scotland (West) Mentoring Scheme.
Andy has a number of years consulting experience working across Public, Private and Third sector organisations helping to build leadership capacity. In 2007, Andy helped set up and eventually lead Glasgow Street Pastors. In 2016, working with multi-agency partners, he helped create the Glasgow Safe Zone for vulnerable people in within Glasgow's night-time economy.
Outside of work, Andy spends his time walking his dog, and watching his sons play Basketball.  He volunteers as a Sunday School teacher and coaches Volleyball with Glasgow Mets.
Email andy.sharp@povertyalliance.org